Cenergy USA is involved in and committed to sustainable development.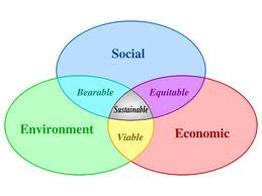 Cenergy specializes in the development and financing of renewable energy, distributed generation and energy efficiency projects,
"Simply put, the era of easy access to energy is over."


-- David J. O'Reilly Chairman and CEO,
ChevronTexaco Corporation

A sample of Cenergy efforts include:
Biomass-powered energy projects;
Geothermal HVAC;
Biofuels;
Solar power generation;
Fuel cell power facilities;
Central services plants;
Private utility services; and,
Development of ancillary revenue sources.
"The Stone Age did not end for lack of stones, and the Oil Age will end long before the world runs out of oil."
-- Sheikh Yamani, former Oil Minister of Saudi Arabia
---